Soft, lightweight, comfortable, and easy to wear; there's nothing like flip-flops and sandals for summer Knowing the characteristics and details of flip flops and sandals can help you choose the best option for you.
In this post we will know the difference between flip flops and sandals so you can choose according to your needs.
Details and characteristics of the sandals
From a structural perspective, sandals usually have ankle support, with straps that hug the foot according to different styles. The sole can be flat or heeled, depending on the design.
The Havaianas You Paraty Studs sandals are an example of a sandal with ankle support, while the Havaianas You Angra sandals are a model with a cross strap.
Although their shape may have some differences, both types of footwear are perfect for keeping your feet cool on a warm, sunny day.
Sandals can be as stylish and attractive as they are casual or formal. Moreover, over the years, a wide variety of designs have emerged, offering, nowadays, a wide range of possibilities to choose from to suit our tastes.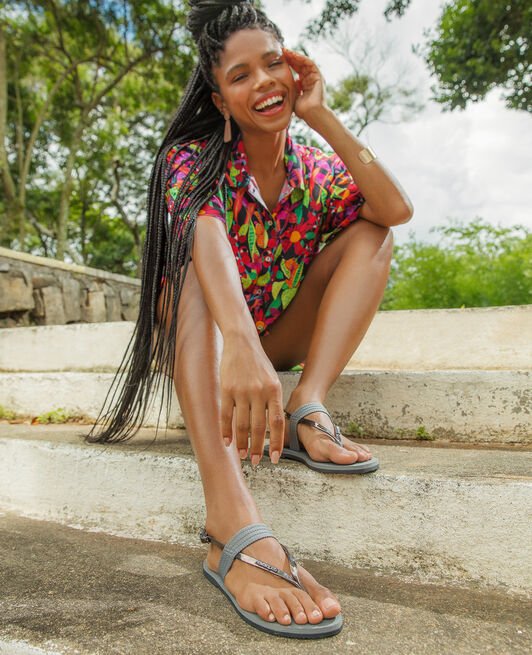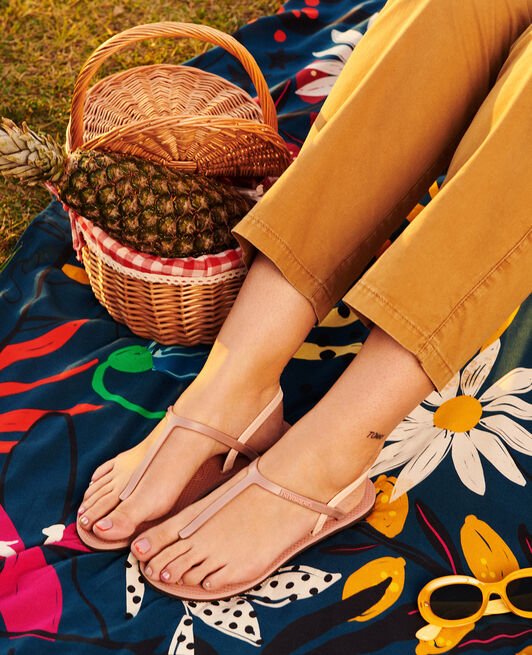 Here you can see all the Havaianas women's sandals and learn about the differences between the different models.
Where can you use the sandals?
You can wear sandals on as many occasions as you like. You can wear sandals on as many occasions as you like. From a formal wedding, with high heeled sandals, shiny and elegant design, to a Sunday afternoon in the park with low sole sandals with simple and colourful design.
It's all in the design of it. This is a versatile shoe that you can wear for virtually any occasion.
What about flip-flops, what is the real difference with sandals?
Flip-flops are a shoe with a Y-shaped strap across the big toe and second toe, which is attached to a flat sole.They have no ankle support, and like sandals, their designs can also be elegant and formal.
They have a simple design, which conveys and brings comfort to the wearer. They are a must-have for warm weather, and a crowd favourite for the pool and beach.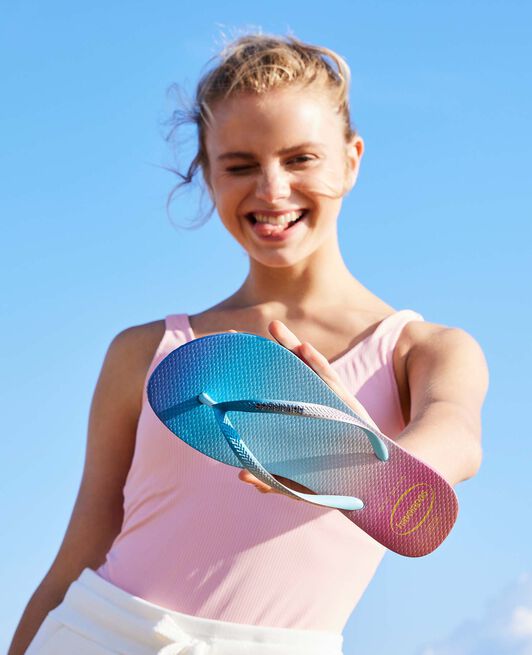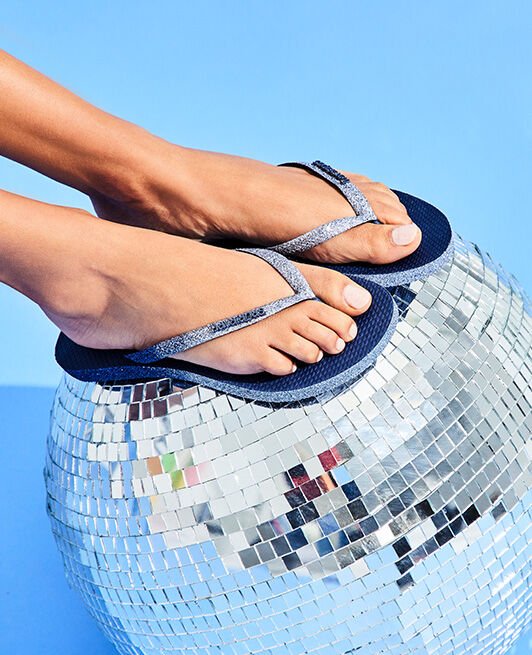 Thanks to their rubber sole, they're suitable for any activity that involves getting wet in the water, so they're a summer holiday favourite (don't forget to pack a pair of Havaianas flip flops in your suitcase ;)).
Unlike sandals, there are hardly any differences between men's flip flops and women's flip flops. Being a simple design, elements such as the colours, the style of the strap or the thickness of the sole vary.
Comparison between Flip Flops and Sandals
| | |
| --- | --- |
| Flip Flops | Sandals |
| They are flat-soled, and are attached to a Y-shaped strap that is fastened between the big toe and second toe; or wraps around the toes from the little toe to the big toe. | They can be heeled or flat-soled, have different designs, and often have ankle support. |
| They are casual, or informal, although more elegant and sophisticated designs are available. | They are sophisticated but at the same time can be worn when going outdoors, or on formal occasions. |
| Its design consists solely of a strap that wraps around the foot or a Y-shape. | Depending on the design, they may include buckles or Velcro on ankle support. They are even available without ankle support. |
| They are mainly made of rubber, but you can find them in cotton or coconut. | They are made of wood, rubber or leather. |
| They are basically used in any activity where you can get wet: the shower, swimming pool, or beach. They are also used at home. | They are worn when going outdoors, and on holidays. Also, in hotels, restaurants and shopping centres. |